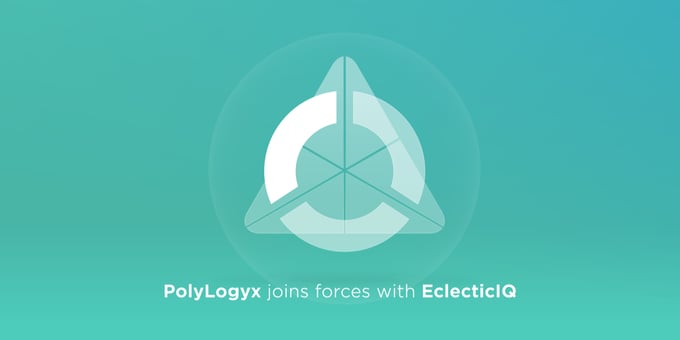 Following the news that EclecticIQ and PolyLogyx are joining forces, we are giving the CEOs of both companies the opportunity to describe in their own words how this deal came about and what this new alliance means for the future.
From Joep Gommers, CEO, EclecticIQ
We are excited to announce that PolyLogyx will be joining forces with us. As the creator of next-generation endpoint threat detection and response technologies, PolyLogyx brings valuable expertise to our team, and helps us to execute on our mission to put intelligence at the core of cybersecurity.
At EclecticIQ, we connect people and teams to work more effectively around cyber threats. We're also committed to connecting communities and supply chains to ensure the same threats aren't faced in isolation.
We're passionate about helping our customers implement intelligence-led cybersecurity and integrating threat intelligence to augment cybersecurity. By joining forces with PolyLogyx, we are bringing onboard the capabilities to re-imagine detection, hunting and response to sophisticated threats.
When I first spoke with Sridhar and Atul, we quickly aligned on a worldview that has continued to shape our collaboration:
Endpoint and cloud protection is traditionally focused on preventing the most common cyber threats. With the complexity of today's IT environments, full protection is impossible without business disruption. To ensure detection, hunting and response to tomorrow's sophisticated threats, we have to lower the barrier to visibility in endpoints and cloud workloads. And we must re-imagine how threat intelligence is applied at the core – going well beyond the traditional indicators of compromise.
Open and extendable architectures are required to handle the diversity of different security models seen in the market. Instrumentation of endpoints and cloud workloads to gain visibility in security telemetry is a commodity. The real difference is made in how it integrates in the entire security architecture and how well we can detect, hunt for and respond to cyber threats. Our customers should pay for what makes the difference.
As more and more threat-facing security solutions consolidate, we observe a challenge for security teams, governments and MSSPs/MDRs to stay relevant in threat intelligence, hunting and response. We believe strongly in the value add of each threat hunter, security analyst and incident responder and we should strive to enable and connect them – not automate them away or shut them out of the operations that secure their organizations.
It is my absolute pleasure to welcome the PolyLogyx team, customers and user community to the EclecticIQ family. We are very excited to have PolyLogyx founders Sridhar Jayanthi and Atul Kabra and the wider team joining us in shaping the future of intelligence-led security.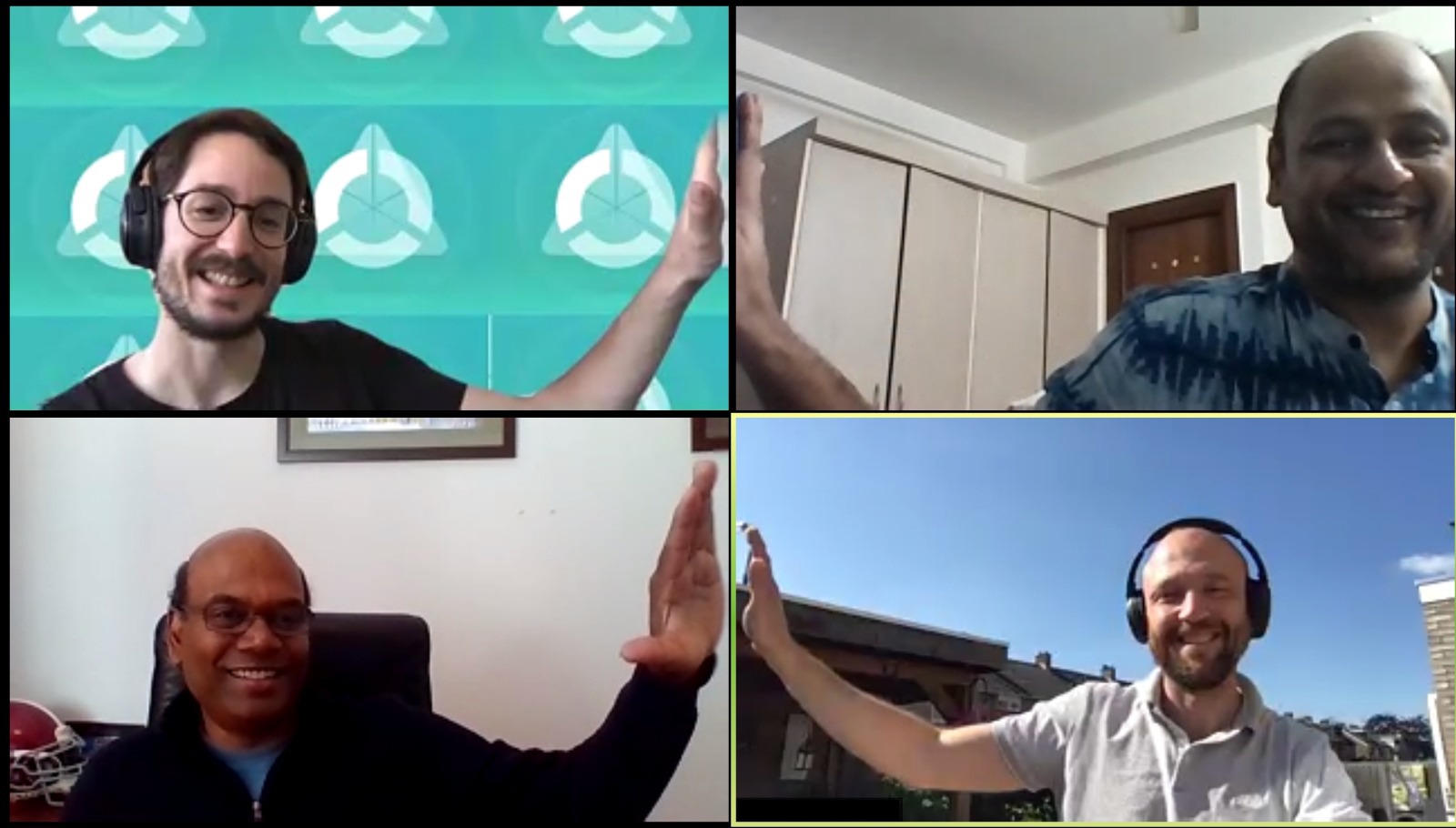 The EclecticIQ co-founders Joep and Raymon with the PolyLogyx co-founders Sridhar & Atul.
From Sridhar Jayanthi and Atul Kabra, PolyLogyx founders
"How can we explain the poor state of cybersecurity in the world today after spending more than $1 trillion over two decades on technologies to protect enterprises and consumers?"
This was the question and challenge staring at us a few years ago. We started PolyLogyx with a vision to help break the shackles of legacy suites that lock in customers into an average solution on the endpoint. Our idea of the next generation of endpoint security involved a modular Lego-style platform approach, with interchangeable modules that add functionality in endpoint security, threat detection or analyst enablement.
We believe there is no better way of fighting sophisticated cyber threats than being agile and having access to best-in-class technology to combat threats in a timely fashion. We are sure that adaptability is key to thwarting the attacker in a dynamic threat landscape, and not a rigid stack without the value add of multiple security vendors and intelligence suppliers.
The first step to achieving our vision has been PolyLogyx ESP, a next-generation intelligence-led endpoint detection and response (EDR) solution, using proprietary technologies built by extending the popular OSQuery agent. This gives us the ability to extend the platform easily, stay ahead of the threat and involve our community in providing new and innovative ways to detect and respond to evolving threats.
From the outset of our partnership with EclecticIQ, we have been delighted to hear that Joep had a similar worldview of flexibility and openness.
It was clear that combined, we will bring our visions of the future closer quickly. Joining forces with EclecticIQ will help us deliver our vision for intelligence-led detection, hunting and response for MSSP/MDR in new markets.
Stay tuned for some exciting developments resulting from EclecticIQ and PolyLogyx joining forces.
If you want to participate in the EclecticIQ XDR Beta program, sign up here.