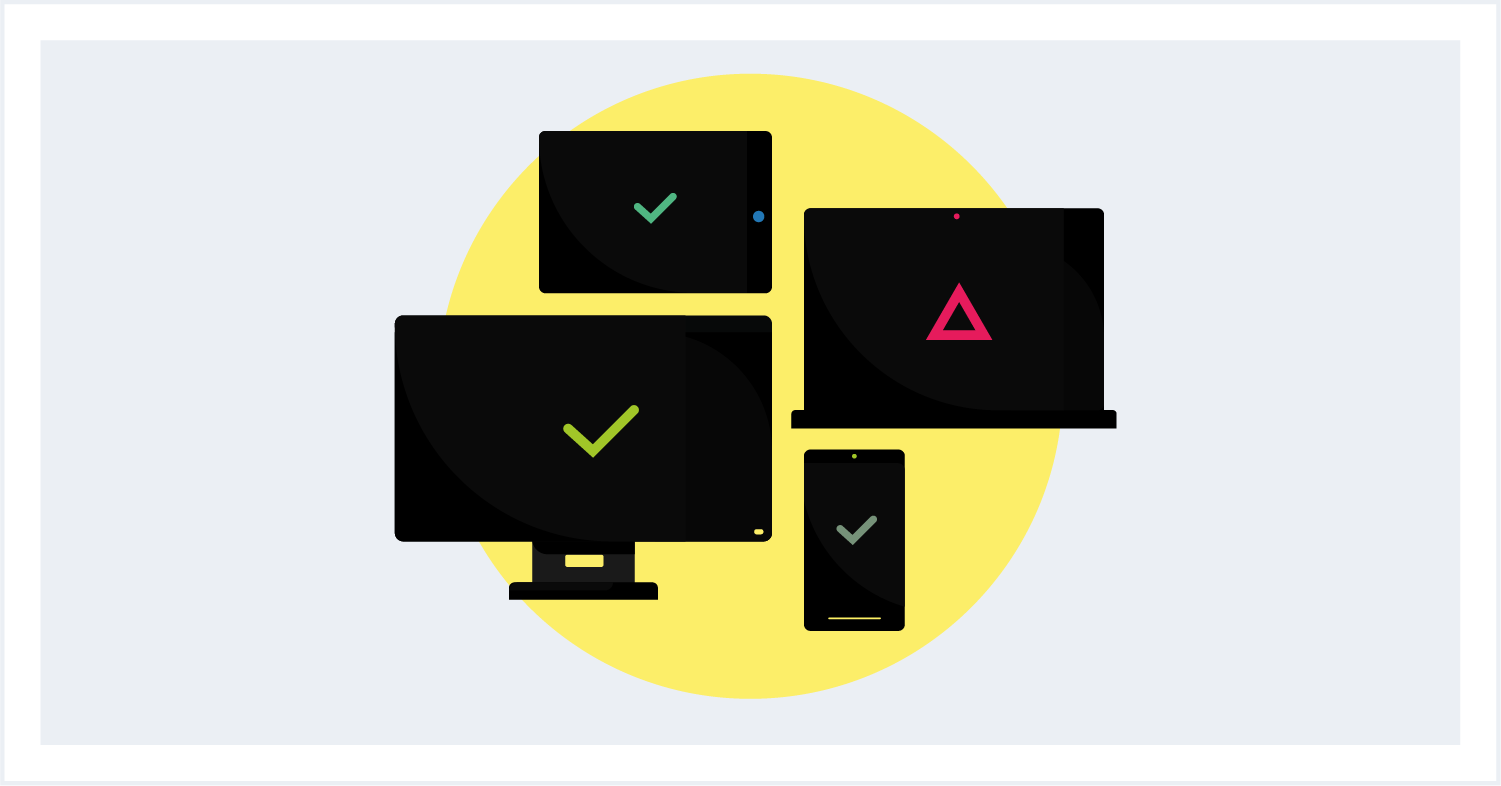 We're thrilled to announce EclecticIQ Endpoint Response 3.0 – our new EDR solution based on the market-proven PolyLogyx ESP – is now generally available. The enterprise-ready osquery-based agent provides deep endpoint telemetry for real-time investigation *and* response, allowing you to detect, respond to, and eradicate threats in support of your security operations, incident response, and compliance efforts.
EclecticIQ Endpoint Response provides flexible and customizable EDR capabilities to improve your cyberdefenders' effectiveness & efficiency and to improve your resiliency in the face of targeted attacks.
Key capabilities include:
Cross-OS (Windows, macOS, and Linux) coverage with a wide array of telemetry options and access to historical forensic endpoint telemetry provides incident responders with deeper and broader visibility.
Single osquery-based endpoint agent provides live, real-time investigation and response for reduced dwell time – and is lightweight and customizable for low resource overhead and flexibility & extensibility.
Preloaded, custom and community-driven detection rules aligned with MITRE ATT&CK framework and native YARA rules and IOC matching, fed by comprehensive data from all endpoints, for accurate out-of-the-box threat reporting.
Open and extensible API provides easy integration into your current cybersecurity ecosystem or SOC environments – including your existing SIEM, SOAR and CTI tools – and workflows for faster deployment, minimal disruption, a reduced learning curve and faster time-to-value.
EclecticIQ Endpoint Response is designed to support service providers and enterprises who need actionable insight into endpoint threats so defenders can more effectively hunt for, detect and respond to threats. It delivers:
Faster Time-to-Value.

EclecticIQ Endpoint Response provides open, flexible enterprise-ready capabilities which integrate into your existing security fabric for faster deployment and reduced learning curve. The lightweight osquery-based agent provides deep, forensic-level visibility for faster time to detection (MTTD). And that same agent provides real-time remediation capability for faster time to respond (MTTR) and lower dwell time. Taken together, these capabilities not only improve your cyber defenders' efficiency to reduce your overhead but also improve their effectiveness to reduce your risk.
Margin-Friendly Pricing.

EclecticIQ Endpoint Response requires lower CapEx and OpEx outlays than traditional EDR tools. While traditional tools generally cannot be extended beyond their original intended capabilities, our EDR solution performs the functions of multiple point products, leading to reduced capital outlays, reduced learning curve and training, and reduced maintenance.
EclecticIQ Endpoint Response is the most flexible and cost-effective EDR weapon in the market today for service providers – including Digital Forensics & Incident Response (DFIR) firms, Incident Response (IR) consultants, and Managed Security Services Providers (MSSPs) – and enterprises looking to improve their ability to hunt for, detect and respond to endpoint threats. Further, network security vendors looking to bolster their offering by adding an EDR component will find EclecticIQ Endpoint Response to be the perfect OEM solution to provide visibility into and remediation of endpoint threats.
Learn more about our field-proven EDR solution on the EclecticIQ Endpoint Response product webpage and the EDR for IT Security solution webpage. Visit the osquery website and GitHub repro to dig deeper into this open-source SQL-powered multi-OS instrumentation, monitoring, and analytics framework.
And finally, we invite you to register to participate in our XDR beta, scheduled for later this year. Designed and developed for DFIR/IR consultants, MSSPs, OEMs and enterprises, our XDR solution will arm your SOC and incident responders with an integrated threat detection & response cyber-defense technology built with our best-in-class threat intelligence solution, an industry-leading SIEM out-of-the-box, and powered by our Endpoint Response EDR solution.